You can contact us by calling Eternity & Beyond at (559) 917-3750.
Eternity & Beyond is located in Fresno, California. Our address is:


4950 N. Woodrow Suite 105
Fresno, CA 93726

Eternity & Beyond is south of Shaw Avenue across from The SaveMart Center. Woodrow is located between Maple and Chestnut Streets. Look for us directly behind the Starbucks and Deli Delicious Sandwich Shop.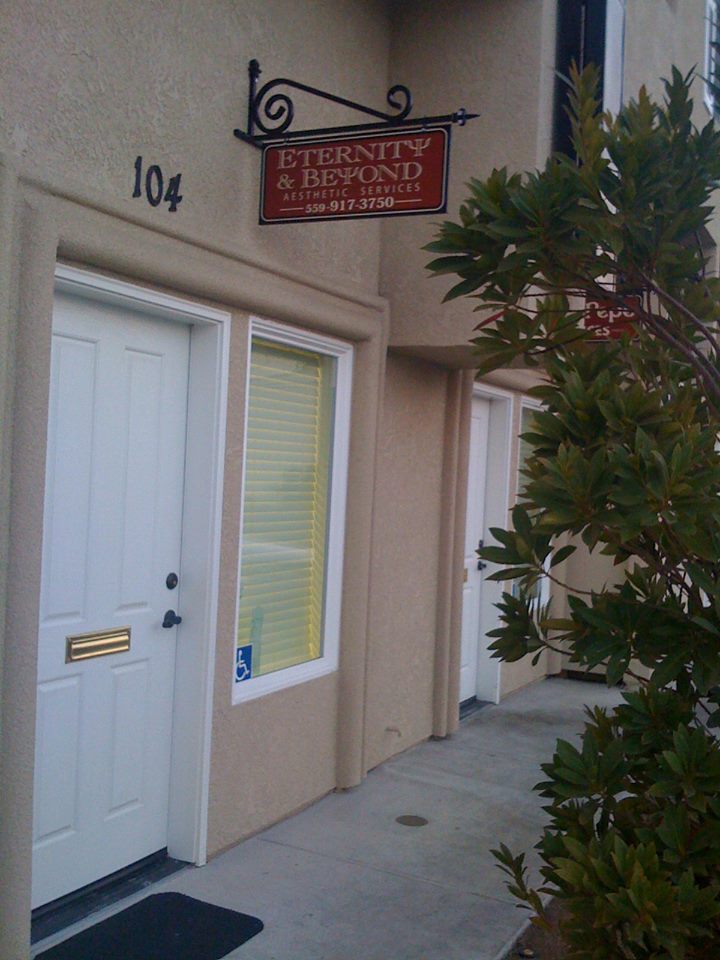 Entrance To Eternity & Beyond