Eyeliner is a wonderful feature for your eyes. Permanent eyeliners will enhance your lashes and ultimately your eyes. Applying eyeliner is a tedious task. If you suffer from allergies, watery eyes, have to wear glasses to see, or shaky hands - this is your answer! Wake up with makeup, avoid looking pale, and look beautiful the moment you open your eyes!
There are four different looks of permanent eyeliner makeup:


The Smudgy Eyeliner has the appearance of a soft, creamy look around your eyes. Free from stark geometry, this technique provides a coquettish style that is timeless.
| | |
| --- | --- |
| The Bold Eyeliner is a thick liner that will make your eyes pop. (This may take more than one application to reach your desired look.) Solid lines captivate and are striking from all distances. | |
The Eyelash Enhancer is a thin line that is applied right at the lash line. This will give the appearance of thicker lashes. If you have light color lashes this will add color to your lashes.
The Eyeliner Enhancer is a second liner that is applied on top of the existing liner. This second liner is applied with a different, complementary color that enhances your existing liner. It will add color and dynamism to your face, dramatically bringing out the color of your eyes.

This gives timesaving convenience from the daily routine of applying makeup to women with active lifestyles.
This is perfect for women who have difficulty applying makeup because of poor vision or physical limitations.
Ideal for anyone wanting to save money from cosmetic purchases.
Provides a remedy for those women whose eye makeup smears or smudges on hot days.
Great for athletic women who desire a radiant, carefree look while exercising.
This is an answer for men and women who suffer from eyelash hair loss or who have naturally sparse lashes. Additionally, several clients with fair colored eyelashes use these techniques to enhance their profile.
Women who are allergic to cosmetics, who have watery eyes, hay fever, or whose skin tends to absorb or change the quality of makeup and/or color achieve relief and radiance through micropigmentation.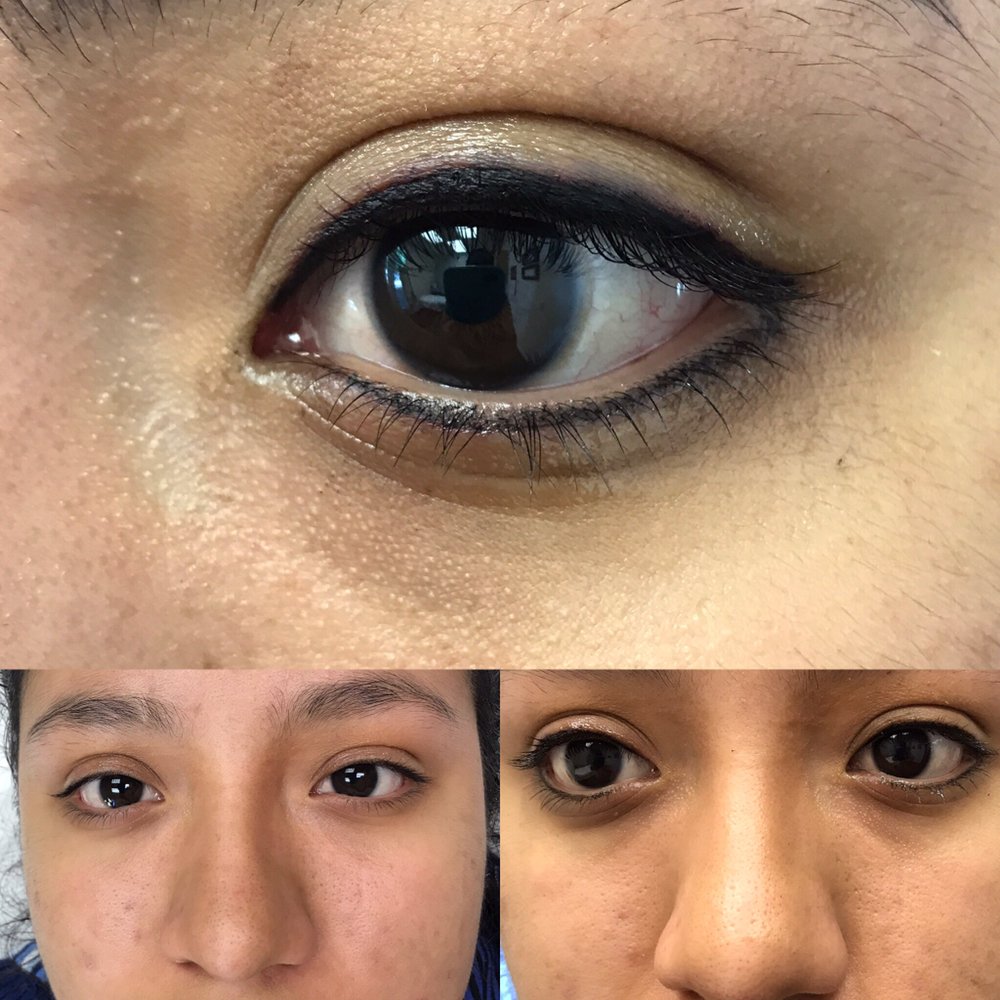 Here at the Eternity & Beyond, we do permanent cosmetics right. We take the time to consult with you and we don't rush our time with you. We provide a great service to people who live in Fresno and Clovis California. Infact, if you live in California, we are well worth the drive here to have your permanent cosmetic needs done right.
Safety is our #1 priority here at Eternity & Beyond.
At our clinic we strictly adhere to OSHA standard and regulations. We use disposable needles and tubes. Everything used for each procedure is discarded after each use.